Missing Persons Clearinghouse
1-800-346-3543

Preventing Child Abduction and Exploitation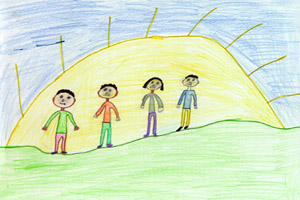 Know where your children are at all times. Never leave your child unattended - Not even for a "minute".
Be familiar with their friends, friends parents/guardians, and daily activities.
Remind older children to call home and to come home at dark.
Be sensitive to changes in your children's behavior.
They are a signal that you should sit down and talk to your children about what caused the changes.
Be alert to an older child or adult who is paying an unusual amount of attention to your children or giving them inappropriate or expensive gifts.
Teach your children to trust their own feelings, and assure them that they have the right to say "NO" to what they sense is wrong.
Teach them to get away quickly if a situation seems to be wrong.
Listen carefully to your children's fears, and be supportive in all your discussions with them.
Teach your children that no one should approach them or touch them in a way that makes them feel uncomfortable.
If someone does, they should tell their parents immediately.
Be careful about babysitters and any other individuals who have custody of your children.
Babysitters, Day Care and Pre-schools
If you do not know them well, obtain and thoroughly check references.
Tactfully make unannounced visits.
Ensure that they understand that your child is not to be released to anyone else, unless release to another individual has been discussed in advance.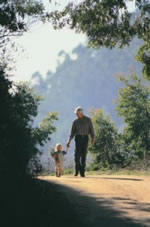 When using a babysitter in your home, ensure that he or she knows:
Your expectations, including duties and responsibilities.
Family rules and daily routines, including eating and sleeping arrangements.
How you can be contacted. Write down: Where you will be (including the address and telephone number) and your cellular telephone and/or pager number.
Babysitters should be instructed to:
Keep all outside doors locked.
Never open the door to anyone, unless you have given prior permission.
Never volunteer information over the telephone. (They should say that you are home but unable to come to the telephone.)
Watch the children closely while awake, especially if taken outside.
Check children regularly after they have gone to sleep.
Parents are responsible for ensuring that:
The children know what rules are to be obeyed when a babysitter is in charge.
The babysitter knows who the children may play with or visit.
The babysitter knows the names and telephone numbers of neighbors that can be called for help.
The babysitter knows your expectations regarding having visitors (friends) at your home.
Upon returning home, parents should always:
Ask the babysitter about occurrences during your absence:

Child's behavior and activity.
Telephone calls.
Anything out of the ordinary.
Talk to your children about what happened while you were gone (after the babysitter has left.)

Did anything make them feel uncomfortable or afraid?
Visiting friend's homes.
Prior to allowing a child to visit an unfamiliar friend's home without you, make it a point to get to know the friend and his or her parents.
With younger children, it may be appropriate to accompany your child on the first visit, to become acquainted with the child, his or her parent(s) and their habits/rules.
Ensure that your child's school administration, as a matter of policy, contacts you immediately if your child does not appear at school.

NYS Education Law (3213) - Notifications of Absence.
If parents or guardians forward a formal written notice to the school district, school administrators are required to notify them whenever their child is absent.
When children are waiting at the bus stop, if not waiting with them, occasionally look out at them.
Observe their conduct; and view anyone who is not normally in the area.
A child should never wait alone at a bus stop, especially if the stop cannot be seen from your home.
A child may not realize that someone who knows his or her name may not necessarily be a friend. Therefore, avoid placing your child's name in a visible place:
Clothing.
Backpack.
Lunchbox.
Bicycle.
Do not allow your child to solicit (door to door) alone, even for school related fund-raisers.
Teach your child basic escape techniques. If someone holds you or attempts to take you somewhere, immediately:
Pull down (versus away) and run.
Pull out of you jacket, shirt, back pack, etc. and run.
Strike the person, with hands or feet, in a vulnerable place; groin, face or throat and run.
Hold onto or wrap your arms and legs around anything (bicycle, fence, tree). Don't let go.
Others.
If pulled into a vehicle:
Open the door and run from the vehicle as soon as it stops in traffic, at an intersection, toll booth, store,etc.
Since the person cannot control you and drive the car at the same time, if possible jump into the back seat.

Open the door and run when vehicle stops.

If placed in trunk:

Remove or break the taillight bulbs.